I began Irish Step dancing at five years of age under the direction of Ann Richens and John Timm. Over the course of my career, I have competed at the Regional, National and World Champion levels. I was ranked 5th in the Mid-West, 11th in the Nation and was a seven time World Championship qualifier. 

I began dancing professionally with Michael Flatley's Lord of the Dance in Biloxi, Mississippi in 2000. The cast toured Mexico, Alaska, Canada, Australia, and much of the United States. In 2003 I joined the famous Trinity Irish Dance Company from Chicago. With Trinity I toured Japan, Costa Rica, Alaska and the United States. I retired from professional dancing in 2007. 

I am now happily married to my husband Justin Henry, and have one son, Tyler and one daughter, Teagan. I completed my T.C.R.G., certifying me to teach Irish dance to children and adults in January of 2010. 

I am the lead instructor and founded the Irwin Academy of Irish Dance with the support of the Irish community in central Ohio. I am proud to be the owner and teacher of one of the most respected forms of dance in the world!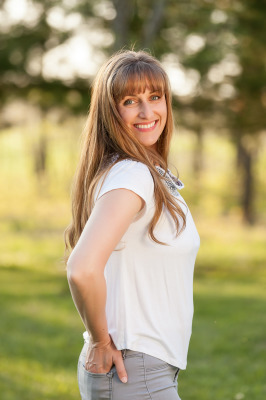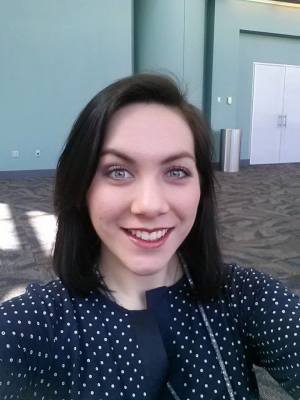 I began Irish dancing at the age of 14 under the tutelage of Ann Richens and John Timm. In the fall of 2011, I joined The Irwin Academy of Irish dance, working with Katie Henry to achieve my dream of becoming an Open Championship dancer. Over the course of my competitive dance career, I have competed at the Regional, National, and International levels – something I never would have thought possible for a dancer who started much later in life than most of my competition!

Through Irish dance, I have discovered a passion for physical fitness.  I am currently pursuing my T.C.R.G. and a personal training certification in order to train the next generation of dancers to reach even bigger goals!

I married my college sweetheart – Josh Smith – in 2009, and graduated with a B.A. in International Relations: Intelligence and Security from The Ohio State University in 2010. I am a veteran of Operation Enduring Freedom and am currently a Captain in the Ohio Air National Guard.
​​


After tagging along with my mom to her Irish dance classes at Richens/Timm and watching my Riverdance VHS tapes on repeat for the first 5 years of my life, I finally started Irish dancing when I was six years old at the Shanahan School of Irish Dance with Peggy Shanahan. When Shanahan closed, I transferred to Regan Rankin Holland, where I competed in teams and solos, going to Oireachtas, North American Nationals, and one World Championships. During high school, I also served as the president of the Daughters of Erin Junior Division.  

I eventually went to college at the University of Notre Dame, where I majored in English and Irish Language and Literature. I danced with the ND/SMC Irish Dance Club for four years, performing at pep rallies, basketball games, and tailgates. During my senior year, I was one of the club's co-presidents, which gave me the opportunity to run practices, teach new choreography, and lead the club's performances and annual showcase. I also got to be a member of the ceili team that Notre Dame sends to the All Ireland Championships every year, where we got first place. I graduated from Notre Dame in May of 2018, and came back home to Columbus. I'm so excited to be back helping out at Irwin this year!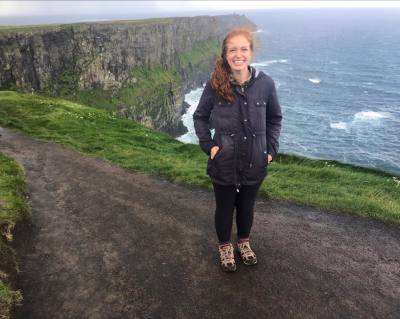 I began Irish Step Dancing at age 4 with the Theresa (Tessie) Burke School of Irish Dance in Youngstown, Ohio. I danced competitively for 14 years. I competed in several Midwest Orieachtas competitions. My highest achievement was 11th place at the regional level. I qualified 3 times, and also competed at the World Championship level in Ireland.
 

I was studying to take my TCRG when Mike and I moved here to the Columbus area, and started our family. We have 4 beautiful children Liam, Griffin, Nora and Brennen. Three of them are current Irwin Irish Dancers. I have a Bachelors of Arts degree in Psychology and a Bachelors of Science degree in Nursing. I am a Registered Nurse at St. Ann's Hospital where I care for postpartum Mothers and their Babies after delivery. I love what I do!!

  I have now been Irish Dancing for 40 years in one way or another. I love Irish dancing, it brings people together, and it makes me happy! I enjoy teaching the kids what I know, and helping them to achieve their own goals. I love the Irwin school. I am happy to help Katie, and the Irwin Academy out in anyway I can!!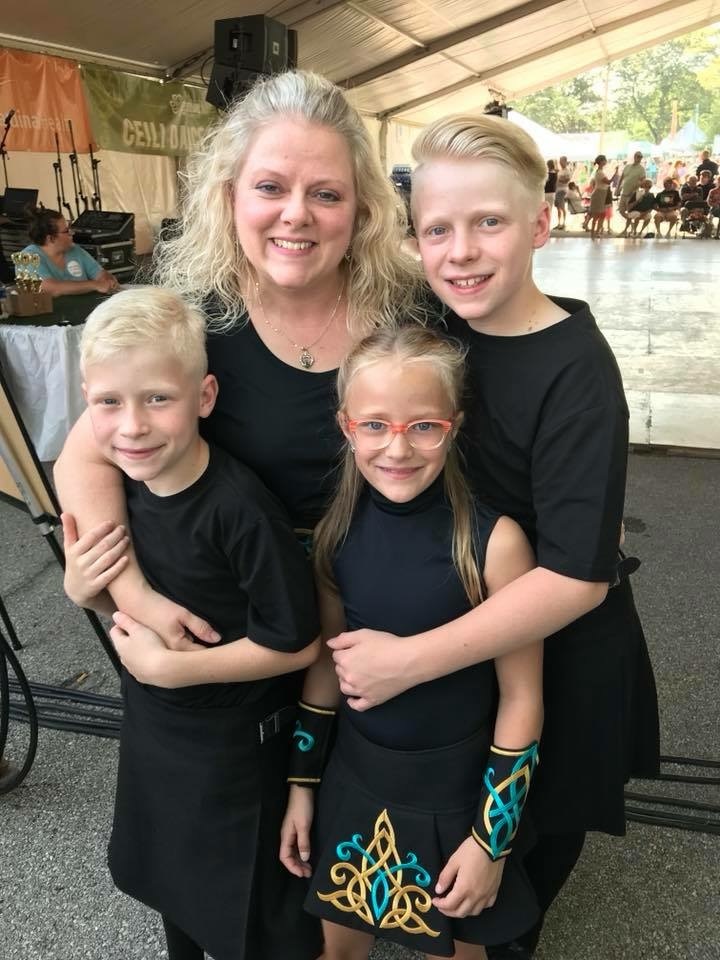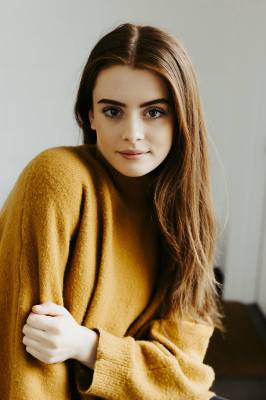 I began dancing at the age of 7 with the Regan Rankin Holland Academy. During my competitive years, I placed top 3 at the All Irelands, All Scotlands, and North American National Championships as well as 6th place at the World Championships in 2016. I started my professional career with Chicago's Trinity Irish Dance Company in January 2016 and have toured Japan three times with them.  I also joined Riverdance in November 2016 and have done a 3-month tour of China and two 4-month North American tours over the last two years 

I am currently taking classes at The Ohio State University majoring in Fashion and business while performing occasionally with Trinity Irish Dance Company in shows around the United States. 
​​